On Sunday, China insisted it "never" violated the territory of other countries. On Monday, its combat planes crossed South Korean territory, causing it to scramble fighters.
And that was just one of several incidents that unfolded even as the delegates to an international security dialogue in Singapore returned to their homes.
The Chinese Communist Party does not believe in the separation of powers. That's why its new defence minister is a senior People's Liberation Army officer.
Last weekend, General Li Shangfu assumed a diplomatic role at the 20th International Institute for Strategic Studies Shangri-La Dialogue defence and security forum.
There he rolled out the traditional reassurances of "transparency", "equality", and "dialogue" – alongside the core "Xi Thought" mantra of "win-win".
But the question-and-answer session that followed his speech was not the carefully choreographed affair he was used to back in Beijing.
Philippine Coast Guard Commodore Jay Tristan Tarriela challenged him about "the apparent disconnect between China's words and actions" regarding Philippine, Indonesian and Vietnamese territorial waters in the South China Sea.
The General employed tactics worthy of the most seasoned politician: He engaged the tried and true tactic of speaking – but not answering the question.
"Mutual respect should prevail over bullying and hegemony," he said.
But Western analysts say they are convinced that Chairman Xi Jinping has resolved that his unprecedented third term as China's supreme leader will be marked by an expanded "brinkmanship" strategy.
"The general's entire comments were all about inclusion, the rule of law, and peaceful win-win kind of outcomes," dialogue attendee and naval warfare analyst Brent Sadler told US media. "But the actions don't align or comport with that at all."
"When asked about the need for guardrails and confidence-building measures, including to manage confrontations at sea or in the air, Li said the answer was not military-to-military dialogue; rather, the West should "mind its own business" and stay out of the waters and airspace near China," adds Asia Society Policy Institute senior fellow Richard Maude.
Truth is in the doing
"Why does this all happen near China's sovereign waters and airspace? Chinese ships and aircraft never go near other countries' airspace and waters," General Li told the Singapore security conference.
On Tuesday, Chinese and Russian bombers flew over the East China Sea and the Sea of Japan. South Korea's Joint Chiefs of Staff said it had scrambled fighters to intercept four Chinese and four Russian military aircraft entering the Korean Air Defense Identification Zone (KADIZ).
On Thursday, Japan issued a formal complaint after a Chinese Navy warship entered its waters near Yakushima Island just south of the home island of Kyushu. Two Chinese Coast Guard vessels also attempted to approach a Japanese fishing vessel near the Senkaku Islands.
Such actions are why General Li's words were challenged at the weekend dialogue.
Philippine Coast Guard Commodore Terriela highlighted a highly publicised January agreement between President Ferdinand Marcos Jr and Chairman Xi Jinping. It promised the establishment of "direct communication channels" to handle confrontations in the contested Spratly Islands and Scarborough Shoal. Xi also promised to resolve such disputes "through peaceful means".
But nothing has changed since, he said.
In recent weeks, Chinese Coast Guard vessels have been involved in repeated clashes with the Philippine government and fishing boats. And, in February, a Chinese ship hit a Philippine coast guard vessel with a "military-grade laser".
"While China is talking about dialogue, its actions show confrontation," Tarriela said.
His complaint mirrored Canadian and US experience just one day before the General spoke.
On Saturday, a People's Liberation Army warship cut across the bows of an American destroyer twice. The Type 052D destroyer PLAN Suzhou came as close as 140m, forcing the USS Chung-Hoon to rapidly slow to avoid a collision.
Li said the two ships were using the "false" pretence of freedom of navigation to provoke China.
The Beijing-controlled South China Morning Post reports that the Chinese warship had "no choice" but to act in a "lawful" and "justified" manner after the Western warships violated what it calls territorial waters.
When dialogue isn't
General Li said that China is willing to "make important contributions to maintaining world peace and play an active role in improving global governance … China is willing to strengthen the awareness of the Asia-Pacific community of destiny with all parties, promote the healthy development of regional security cooperation, and strive to build an open, inclusive, transparent and equal regional security cooperation framework."
A Singapore-based strategic studies academic pressed him on this point. "General, you meant and highlighted the importance of equity and justice throughout your speech," Hoang Thi Ha asked during the dialogue's question and answer session. "I would like to know how you see justice and equity applied in the South China Sea disputes, where China has competing maritime and territorial claims with Southeast Asian countries."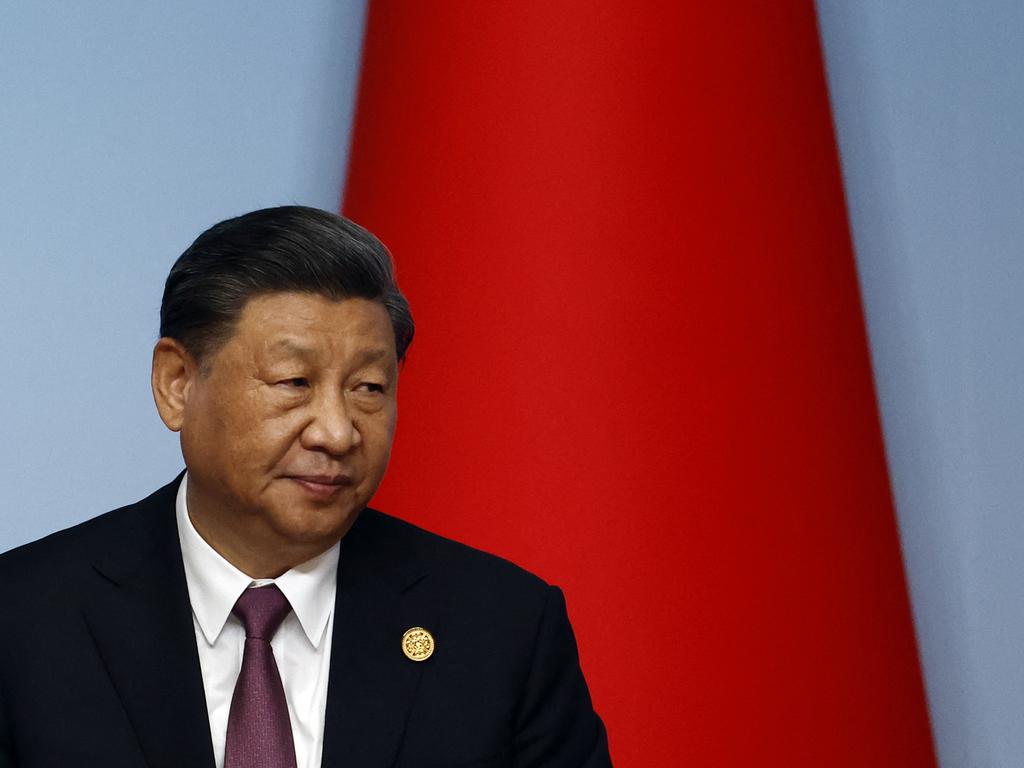 Again, General Li did not address the question during his response.
It's a point not lost on Philippine Defense Secretary Gilbert Teodoro.
"As a stronger country, it (China) has the bigger obligation to be magnanimous and show trust, and to earn the trust of the Filipino people by conforming its activities to recognised norms of international law, which in our case is UNCLOS," he told local media after the dialogue.
The day before General Li's speech, US Secretary of Defense Lloyd Austin took aim at Beijing's refusal to hold high-level military talks with Washington after a series of dangerous confrontations.
General Li did not respond. But he did briefly shake Austin's hand.
The Asia Society Policy Institute's Maude says this appeared to embody Chairman Xi's new "uncompromising approach" to global affairs. "If one thing was obvious during the two days of defence diplomacy, it is that the Sino-American competition is far from being managed effectively," he writes for Project Syndicate.
"A robust bilateral dialogue is almost non-existent at the ministerial level, with military-to-military contact even more limited."
Truth, justice and the Beijing way
"China's narrative is aimed at a domestic audience, as well as any regional elites disillusioned with the West and reflexively suspicious of the US," Maude argues. But he adds it would be a mistake to believe Southeast Asia's mood was swinging back towards the West.
"Concluding the conference, Singaporean Defense Minister Ng Eng Hen once again warned about US-China tensions, a more militarised Indo-Pacific, and the risk of conflict. Some Southeast Asian delegates quietly expressed their ambivalence about US policy toward China, along with worry about the possible return of Donald Trump after next year's US presidential election, while Indonesia's concerns about the Quad and AUKUS were subdued but certainly present."
Council on Foreign Relations (CFR) senior fellow Joshua Kurlantzick agrees.
"The US is hemorrhaging influence despite the fact that many states in Southeast Asia, like Vietnam, Malaysia and Indonesia, are clearly terrified of China's more assertive military actions," he writes. "This is in large part because China has achieved such massive economic dominance in the region that Southeast Asian countries increasingly feel they have no choice but to side with Beijing."
But senior think-tank managing director Bonnie Glaser says Beijing is damaging its international reputation irreparably. "Main takeaway from the (General Li's) speech: China is determined to portray the US as destabilising the region and China as a responsible, peace-loving power," she told VOA. "I doubt that his speech altered people's views in the region."
Source : News